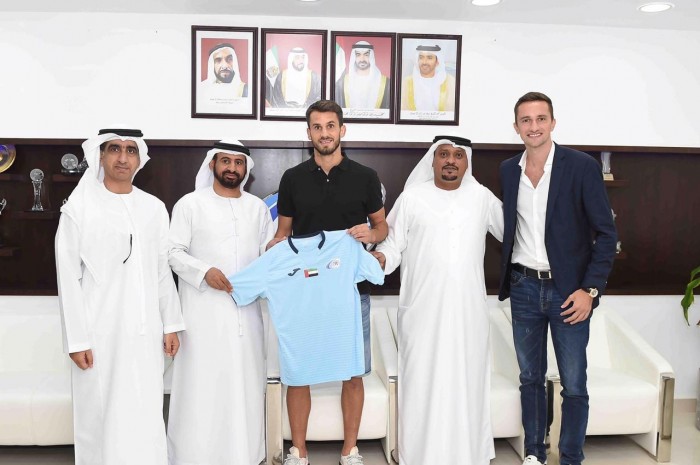 Saša Ivković, Serbian central defender, is transferred from Slovenia champions NK Maribor to Baniyas SC in the UAE!
We would like to thank Baniyas SC for their patience for having waited until the end of the European Qualifications of Maribor.
On the other side, we are sad that Saša did not leave the club that brought him to high level with a Qualification for Group Stage of Europa League. It would have been a nice goodbye present after spending 2 years in Slovenia, where Saša became the fan's favorite, after scoring 11 goals in 76 games for his ex-club.
Saša, welcome to the U.A.E. and good luck in your new club!